Decided I would like to study and learn about IPv6 (Internet Protocol version 6) addressing.
IPv6 address is slowly replacing the present IPv4 addressing
IPv4 addressing is pretty much exhausted or used up and is being propped up various work-arounds.
IP addressing is used for every web site, phone and device that is addressable on the internet.
IPv4 has about 4.3 billion addresses 4,300,000,000. Earth population is about 7.53 billion (2017).
IPv6 has about 340,000,000,000,000,000,000,000,000,000,000,000,000 addresses. Should last a while.
Completed my study in July 2018.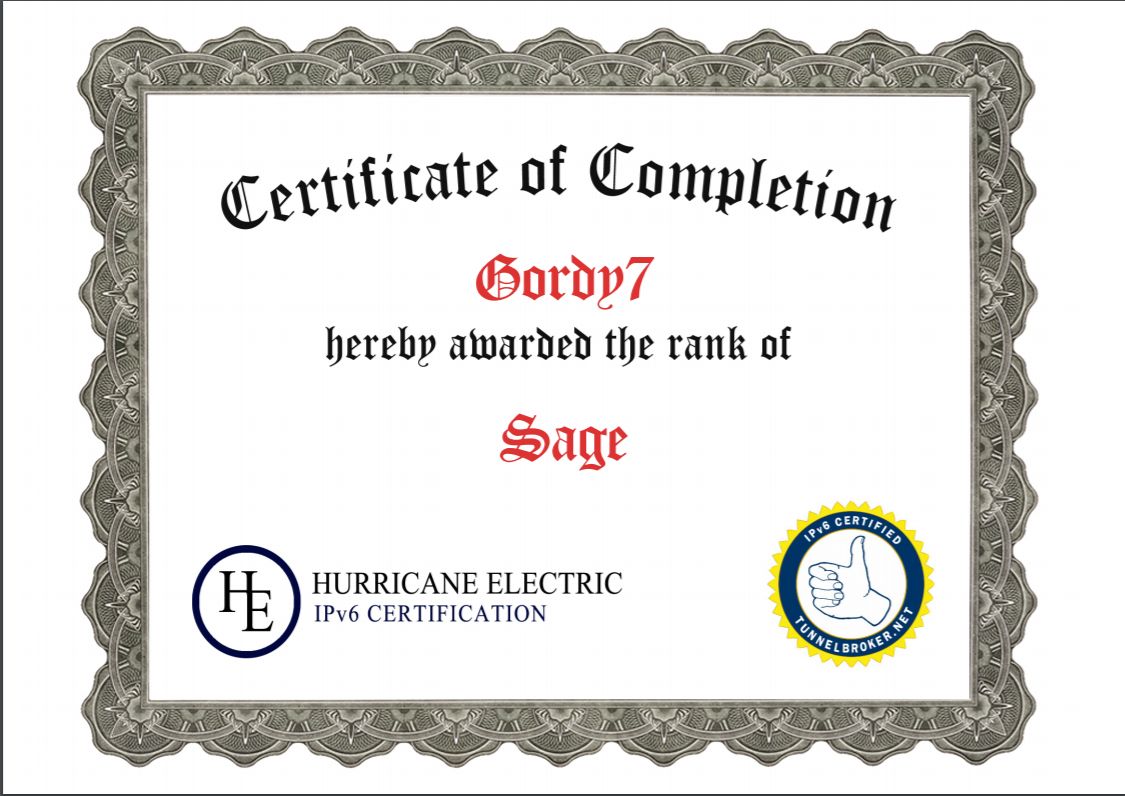 Whoopee... Received my free T-Shirt from Hurricane Electric in October 2018...
Thanks Hurricane Electric.