PIR Cat Shoo
I was recently plagued with many cats peeing on the front door of my house. So I developed my PIR Cat Shoo.
My Motion Sensing Cat Shoo project (cat deterrent) uses a loud audible noise burst to shoo cats away.
- Uses PIR (Passive Infrared) sensor to sense cat movement.
- Uses a short noise burst in much the same way you would shoo away a cat by hissing or shouting.
- Using a noise burst rather than a tone reduces apparent noise pollution and neighbour annoyance.
- Using an audible noise burst allows for easy checking and confidence of operation.
- A 40mm 8 ohm speaker has been found to produce more than enough noise.
- A red LED pulses every second which deters returning cats from further approching the deterrent.
- Runs at 3 volts using 2 AA alkaline batteries giving an estimated battery life of over 1 year.
- My PIR Cat Shoo project uses a Microchip PIC12LF1840 microcontroller, GCBasic for control code, FET transistor, AS312 PIR sensor.
- Programming the PIC12LF1840 can be done with a PICkit 2 or PICkit 3 programmer.
Youtube Video of my PIR Cat Shoo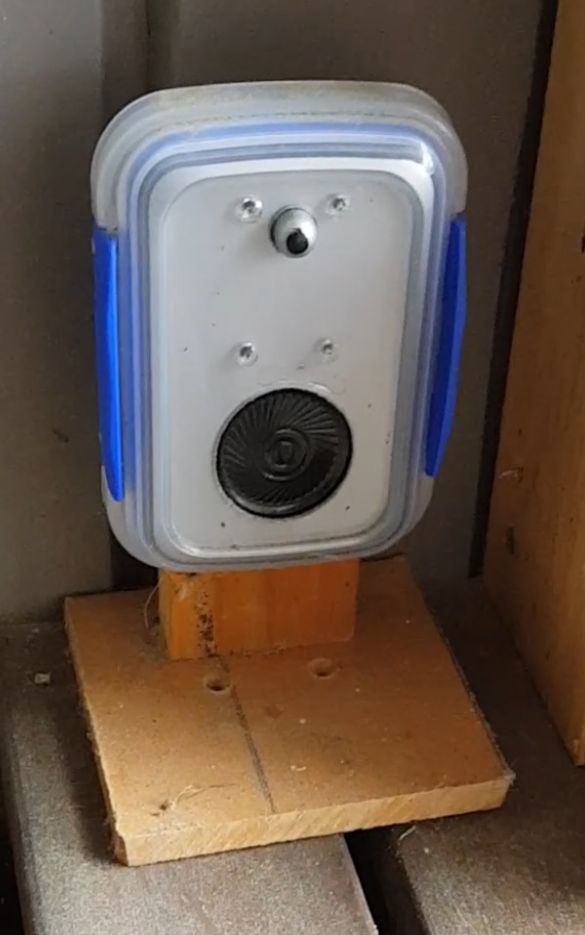 A fairly recent prototype, 2 July 2019: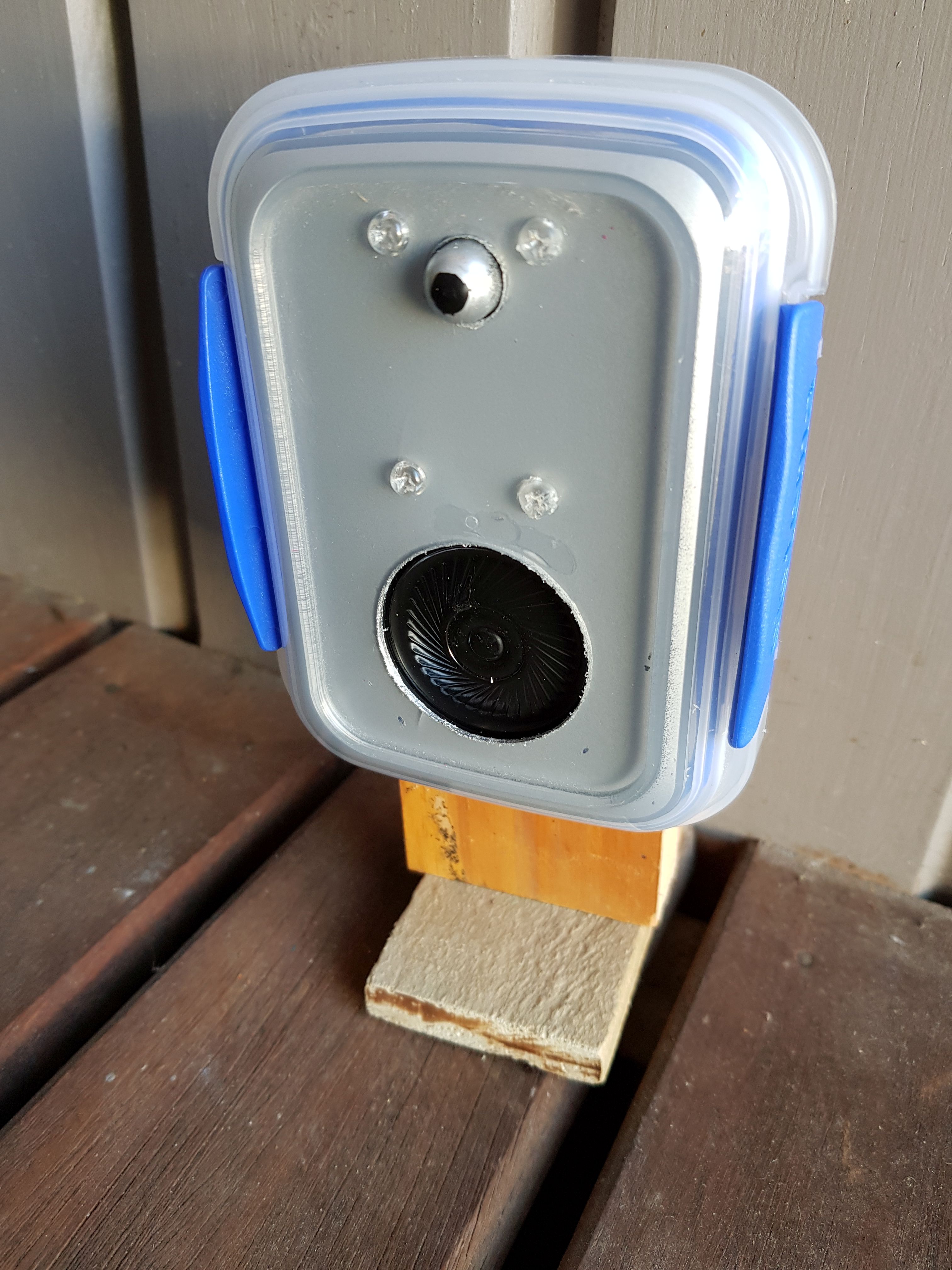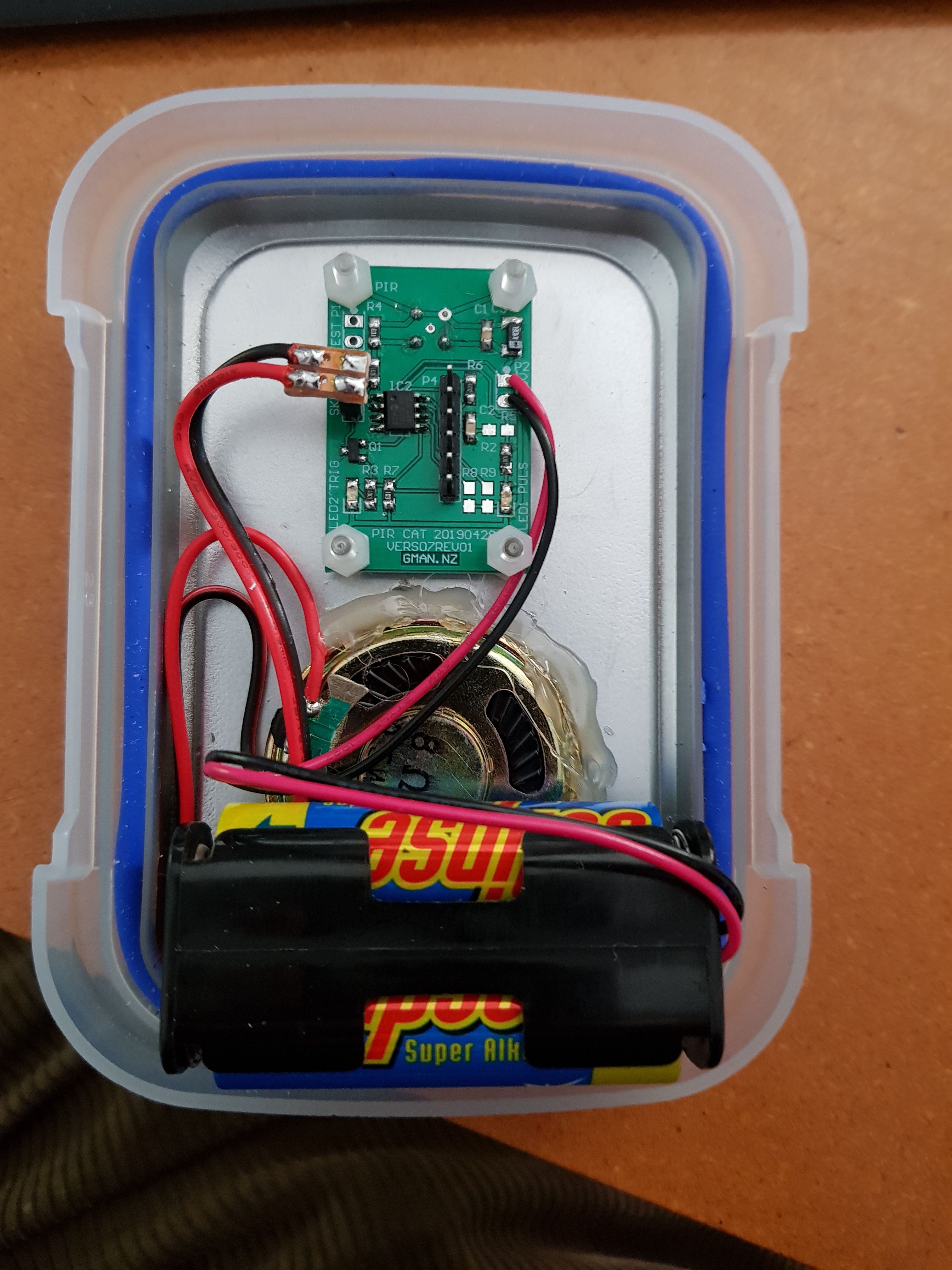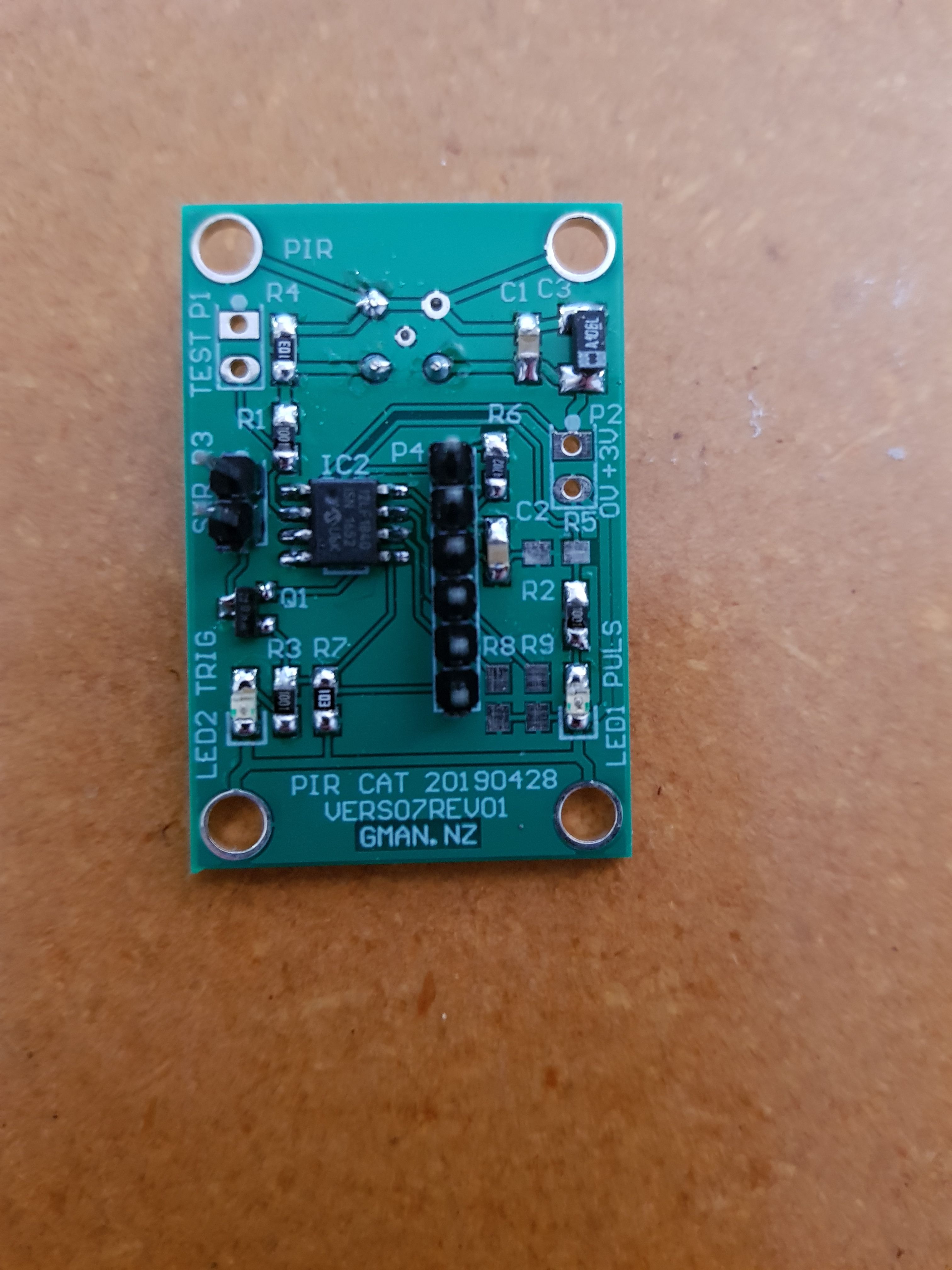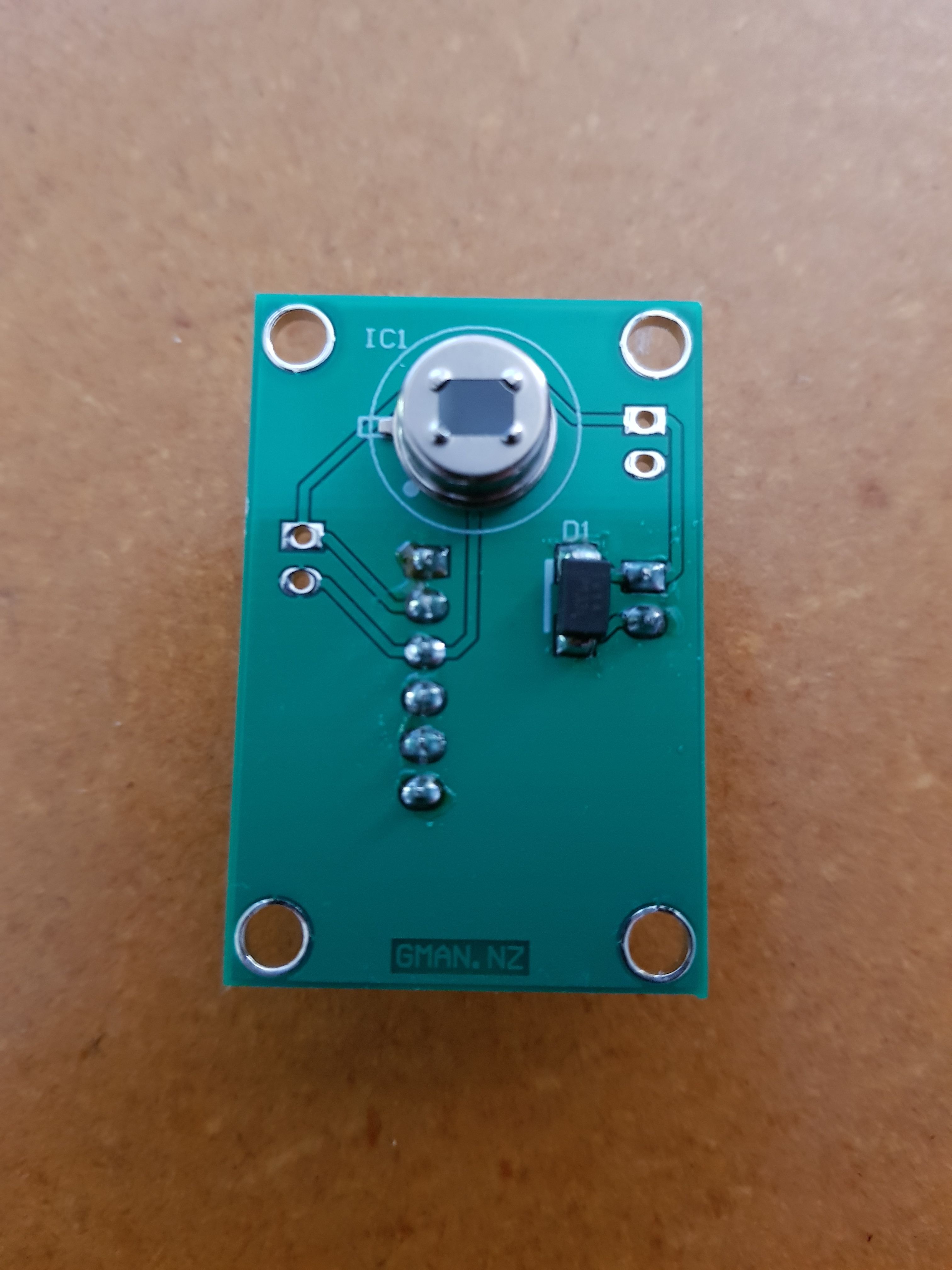 I have looked at available electronic devices:
- PIR triggered ultrasonic deterrents... Maybe they work. Can't tell when they are not functioning.
- PIR triggered water jets... these work, but require a continuous supply of water.
- PIR triggered aerosol or spray can... these work, but require expensive aerosol replacements.
- Electric fence devices... have to be wired to any gardens and flower beds.
And I hear you say...
Get your own cat (or dog).... We travel about frequently in our camper van and don't want to be tied looking after pets.
26 April 2019
Most recent schematic and PCB: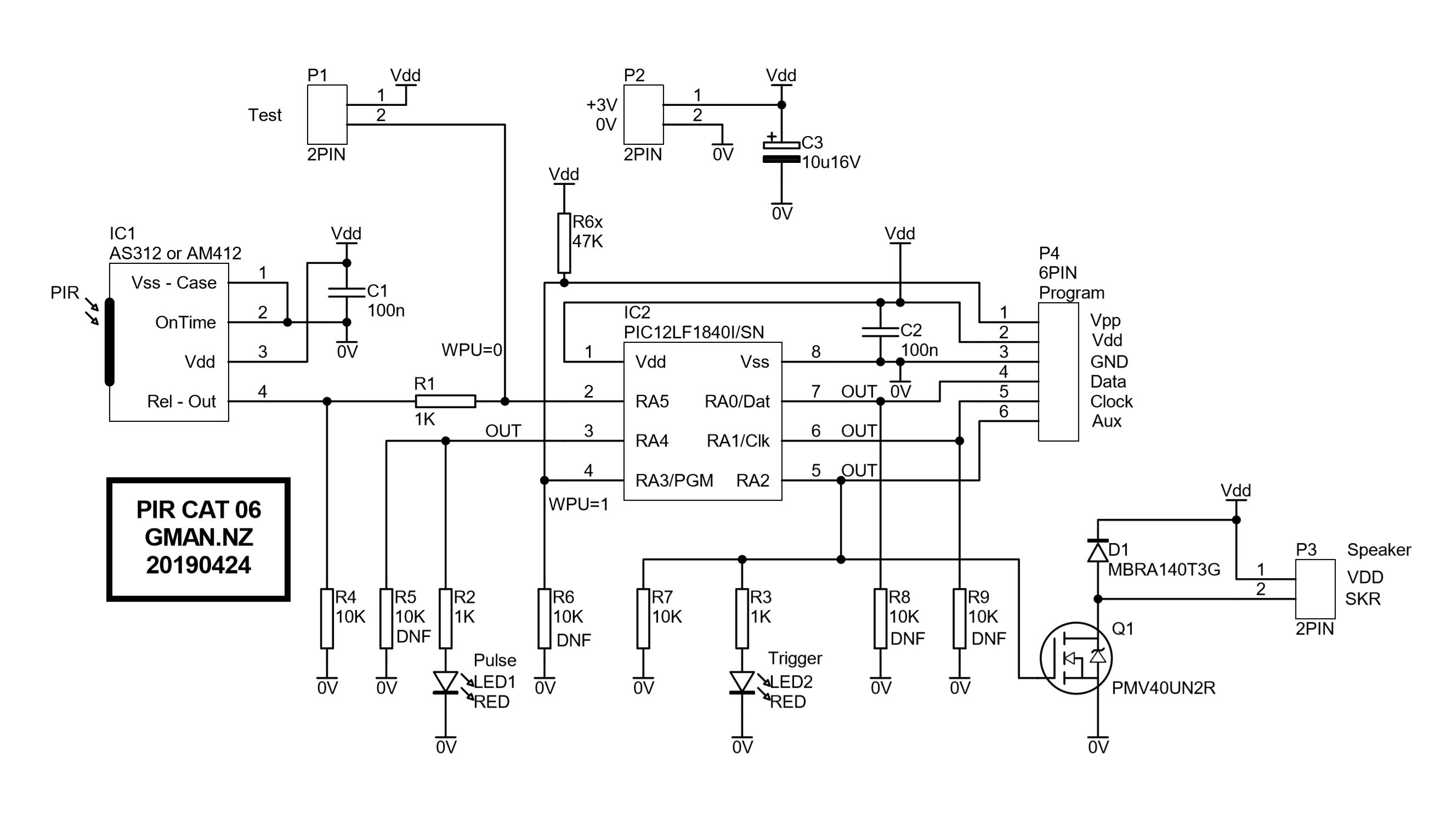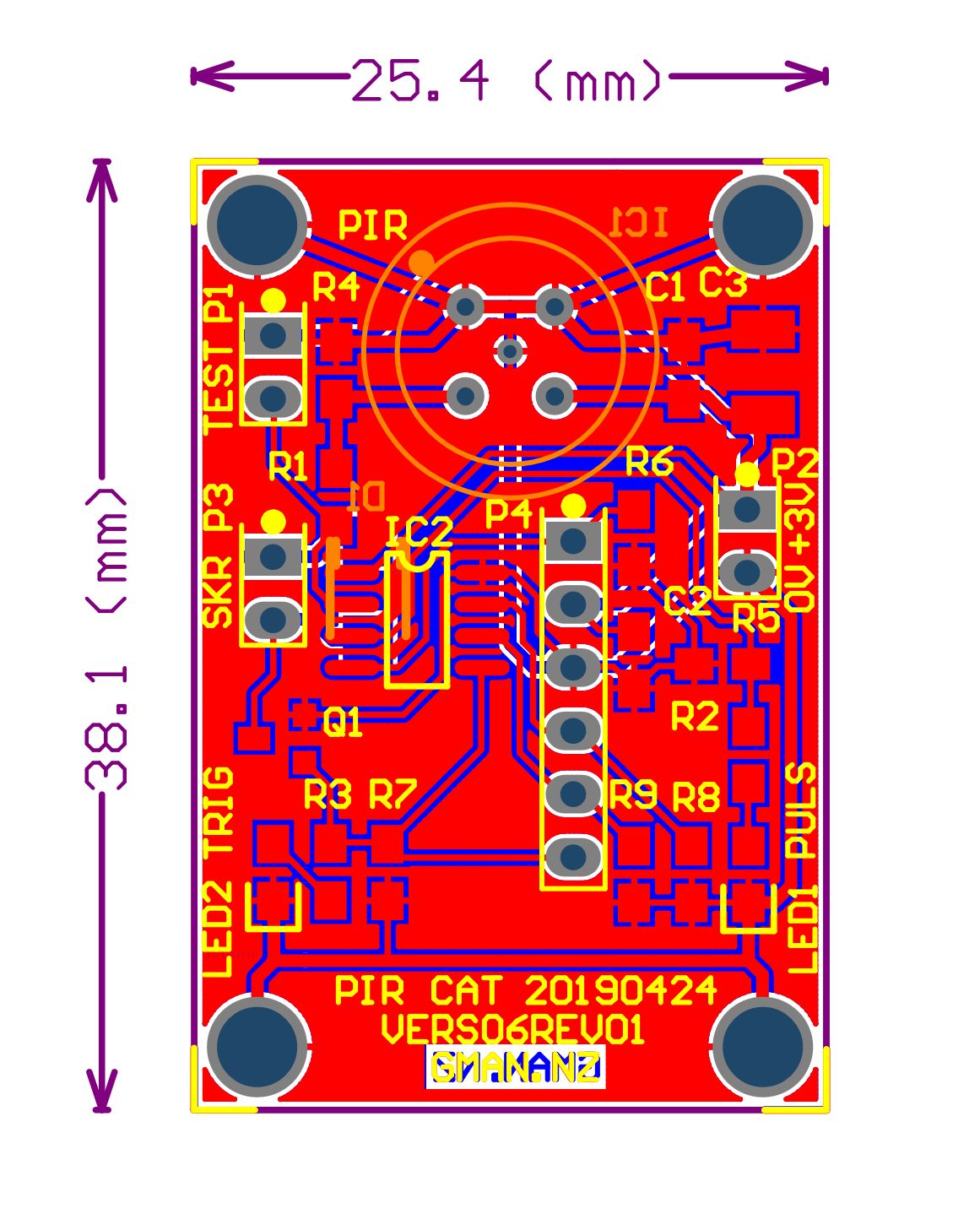 20 October 2021
While watching a video on TV on a hot night with the door open for cool air is an ideal time to use my PIR Cat Shoo and chase off a sneaky cat.
A few action shots caught on security camera: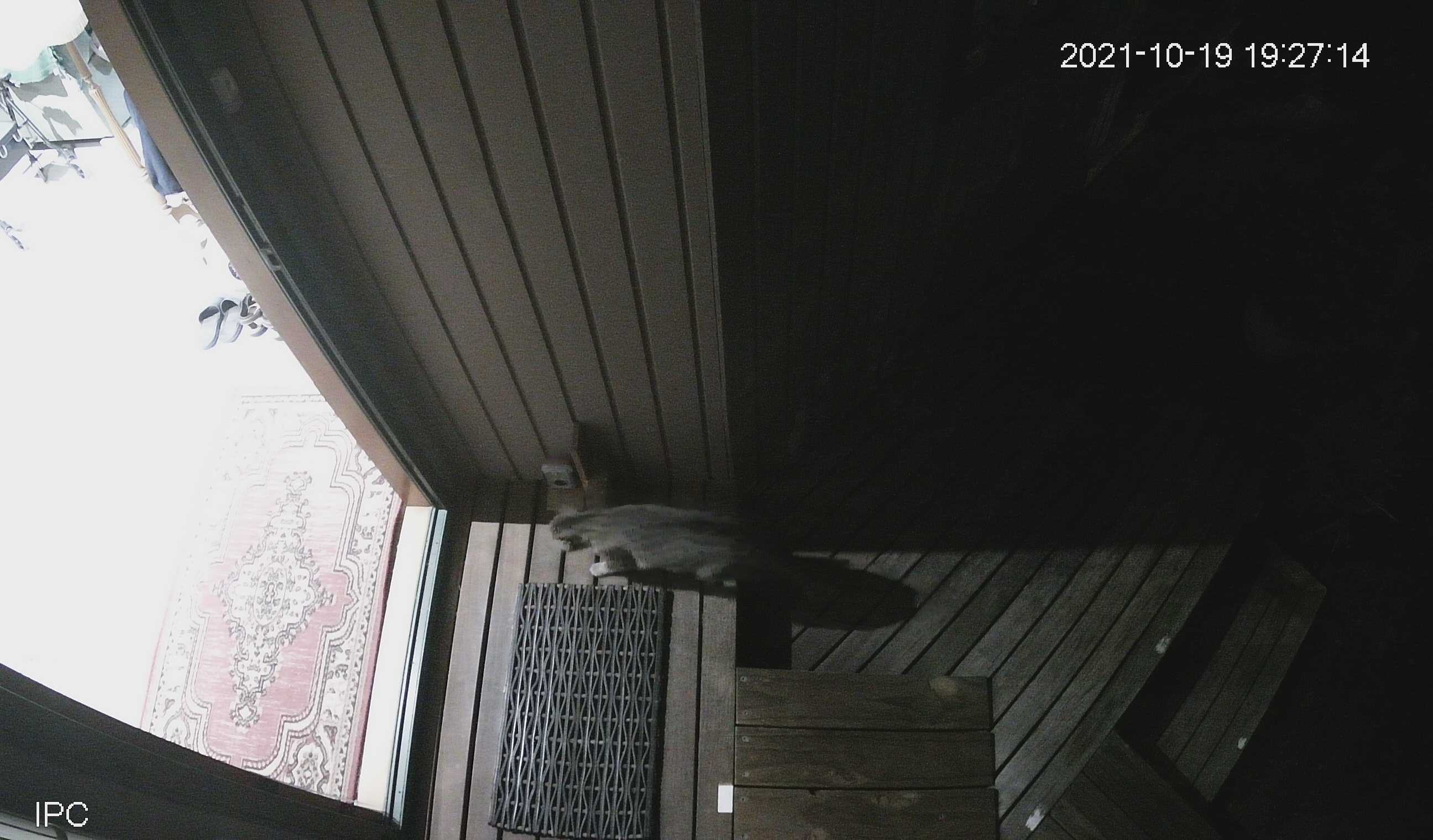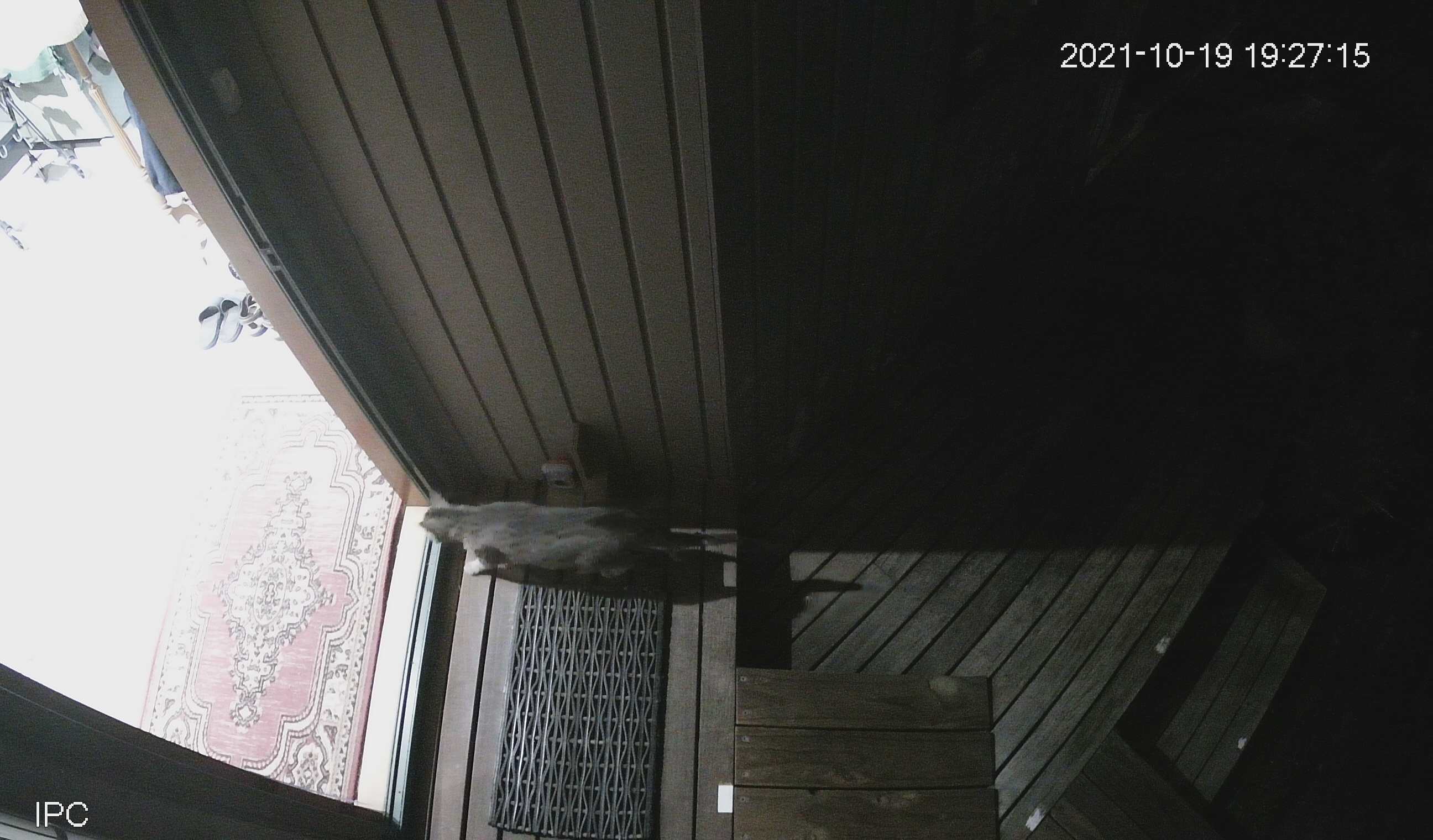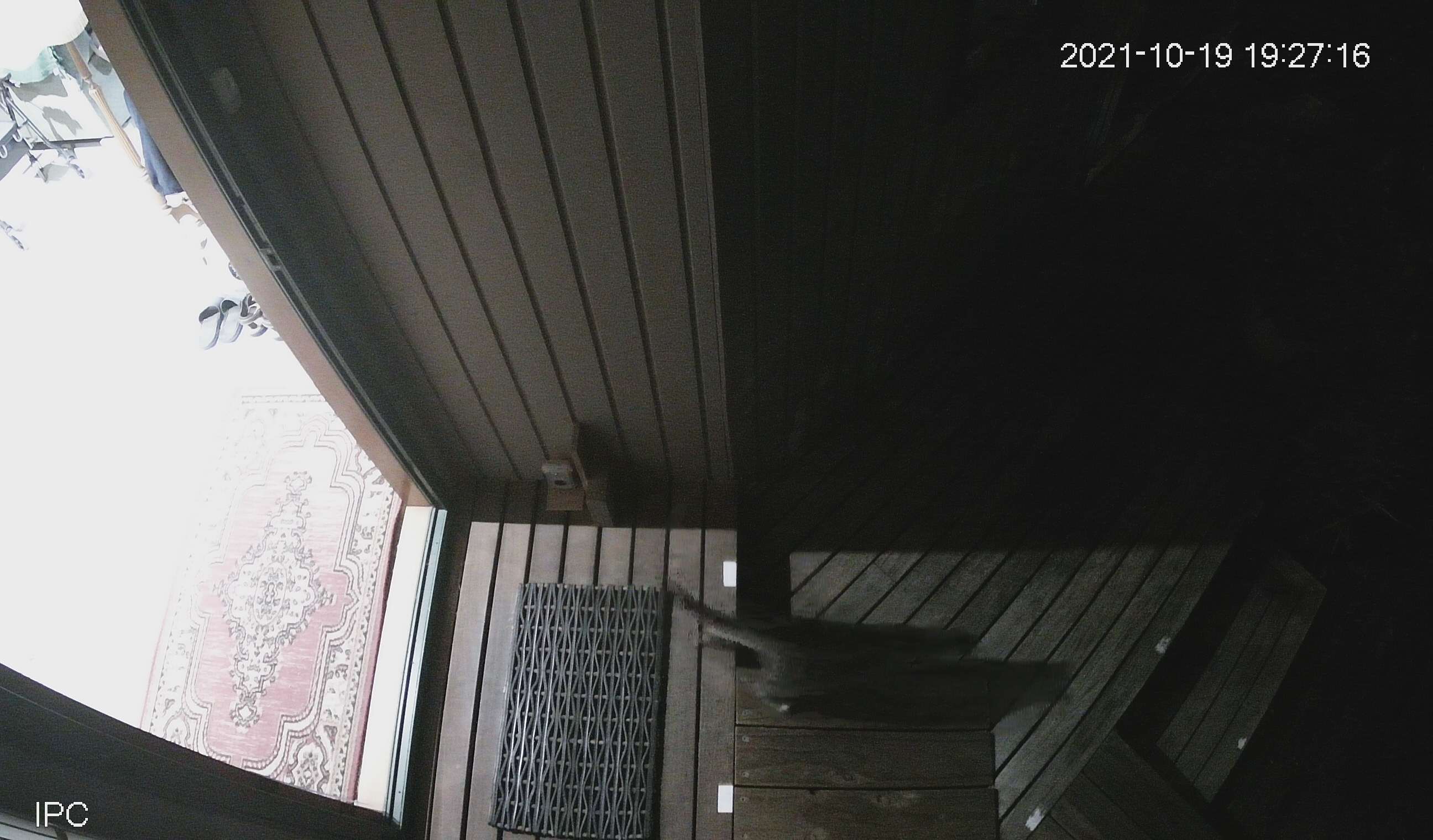 20 October 2018
It has been a long time since I did any work on this project.
I have continued to be plagued by the neighbourhood cats peeing on my front door.
The best solution has been a low tech approach by putting a poly carbonate clear plastic sheet on the door to deflect the pee onto the step below.
Other options tried:
- Electric fence unit.
- Painting the plastic and step with a strong disinfectant.
- A cat door stop.
After some hesitation the cats still return....
So, back to trying my PIR Cat Shoo idea.

PIR Cat Shoo details
Speaker 40mm 8 ohm.
Battery LiFePO4 3.2v 18650 1700mAhr
Standby current 2.7mA
Run current 160mA
4 July 2017
Looked at various cat deterrent options.
Initially I was going to operate a servo motor to press the plunger on an aerosol can and then decided to drive a speaker to obtain a loud noise.
Decided to make my own PCB, and sent off the PCB files to elecrow.com to get the blank PCBs made.
PIR device AM412 datasheet had a problem with the pin out and only worked correctly at right angles to the intended placement.
Initial tests at 3.2 volts and using a 125mm diameter, 8 ohm horn speaker show a sound level output at about 110dB, using my Android phone as a sound level meter.
A higher sound level output may be obtained using a 6V or even better a 12V battery.