I want to see how I can use the Syma X5C Camera Control for my PIR Cat Shoo project to capture the effectiveness (or not) of my cat deterrent methods.
My project uses the PIC12F1840 which runs at 3.2v or 3.3v.
Measurements of the camera indicate that 3.2v too low to run the camera reliably and maybe running the camera at 6V may be suitable.
Blog (most recent at top):
3 November 2017
A quick power up test at 6 volts the camera takes 6 seconds until standby is reached.
29 October 2017
Decided that the camera running at 6v and 144ma on standby would require a battery with large capacity to run any length of time.
To see if I could get the camera to power up in video mode, I tried powering up the camera with the Yellow control wire connected to Black 0v.
No luck! The camera only started in standby mode with the Green LED on steady.
Had to pulse the Yellow control wire to 0v to make the video recording start.
I might see if I can add a small power switching MOSFET to my PIR motion detection project to power up the camera only when required.
28 October 2017
Created this web page.
Made some measurements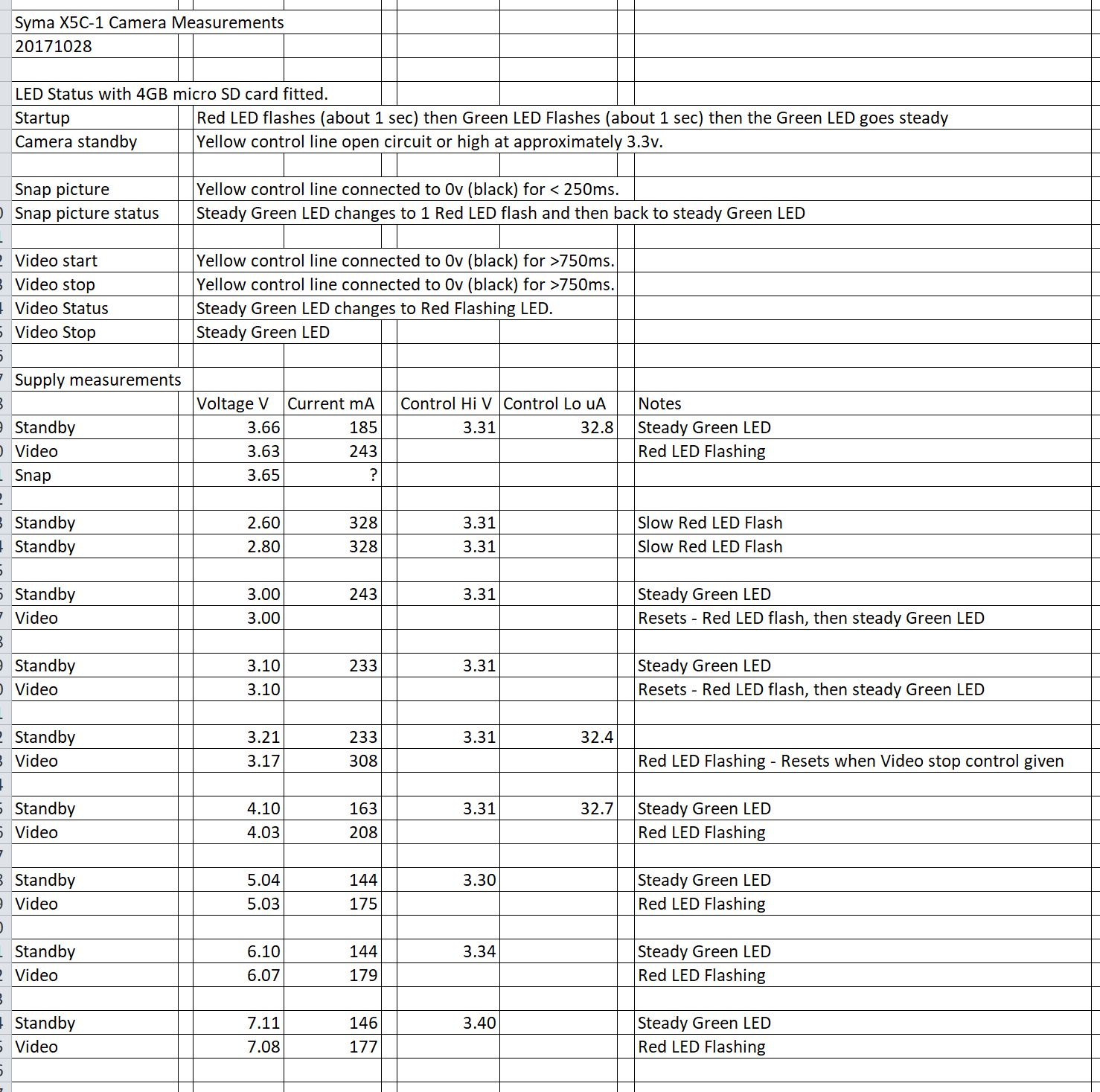 Had a good look inside the camera.
Changed the wiring and fitted a connector to suit my project.
Took a couple of photos of my simple measurement setup.